"A pimply-zit the size of a dot having daily life ruining capabilities. " – My definition

"Once upon a time my skin used to be clear and shiny, I could strut around almost anywhere with confidence and panache but one fateful night a beastly hormone did its trick and I woke up the next morning with an ugly pimple right between my eyebrows. All hell had broken loose, I tried all my grandmother's homemade ayurvedic remedies but to no avail... I could sense the doomsday was near."
I remember how girls in school used to freak out and get conscious with eruption of spots on their skin especially the facial skin. The aforesaid anecdote is very common among my peers. I can bet that you have also either experienced it or at the least heard of it. And indeed the most baffling pimple location is the one in the centre of the forehead, brazenly adjusted in mid-eyebrows...
The problem of acne and pimples can be troublesome for women especially in a country like India where many people are still so obsessed with the outer appearance that girls face 'rejection' from prospective marriage alliances. Alas, the consequences of such humiliation have made some maidens suicidal in the past. It happened in Ajmer in 2012 to a girl who was merely 20 years old who ended her life. (Times of India, 2012) The question we need to ask ourselves is if this is really worth it? Should our outer disposition be prioritized more than our inner worth?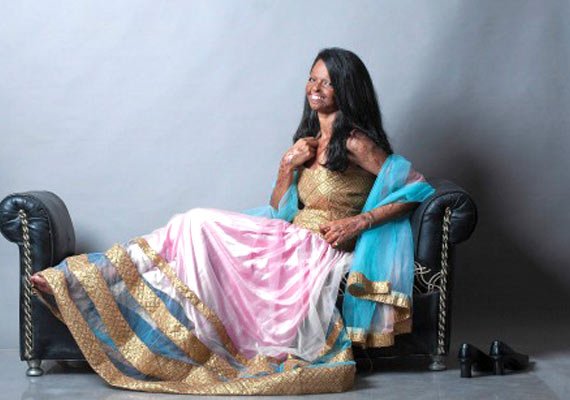 Courtesy: www.indiatvnews.com
The idea of beauty is constructed by the society we live in. Beauty really is what we make of it. Laxmi, a 2005 acid attack victim, today is living a full life. She has set an example for millions of those who feel self-defeated due to their outer appearance... I can vouch that despite these words of wisdom we will never stop losing sleep over pimples.
Pimples are an everyday problem. They come and go and sometimes they remain. Sometimes they pain too. And it can be excruciating. Also, not just girls but boys too experience them. The obvious thing to do is to call off everything that we have to do and lock ourselves up in our room, dive inside our blanket and cover our face with it and weep.
Courtesy: http://www.findadogminder.com.au/
Putting all the sarcasm aside, I feel it is a fairly godly idea if we can reduce them, if not permanently do away with them. Recalling grandmother's ayurveda remedies in which Neem always play the lead role, how wonderful would it be if we can wash our face with the best of Neem blended with a host of magical and harmless ingredients to give ourselves not only a pimple-free skin but also rids us off pollution and oil from our face without any side-effects...
But one thing we should always keep in my mind is whether we are having pimples or we are pimple free we should try and be happy and take it in our stride. Confidence comes with our work and achievement and not if I have a flawless skin and the best hair in the city. Love yourself. Be yourself.
Times News Network. (2012, December 15). Girl kills self over pimples - The Times of India. Retrieved from http://timesofindia.indiatimes.com/city/jaipur/Girl-kills-self-over-pimples/articleshow/17621423.cms